Profile Info
The information page is pretty straight forward.  It's a place to input or change username's, passwords or email addresses.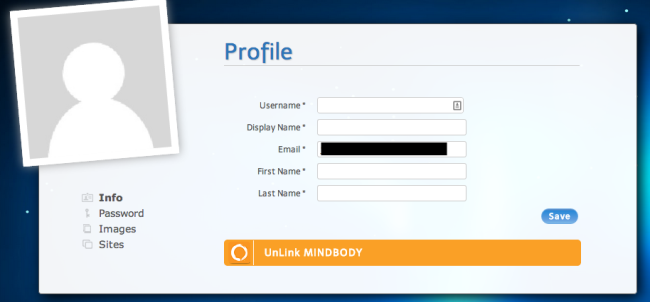 ---
Profile Password
In this section of the profile, this is a very nice and clean area for creating a new password.  Simply type in your current password and the new passwords in the corresponding fields and click the "Change Password" button.  It's that simple, your password is changed. 
---
Profile Images
On the bottom left hand side of each picture there is a link "Set Profile Photo", with exception to the one currently set as the profile photo.  The profile photo will appear where there is the outlined person in this screen shot and any other mention of manage, you may see the profile photo.  To remove the current profile photo simply click, "Current Profile Photo".  
---
Profile Sites
In the Profile sites section there will be a list of sites you have access too.  For each site, there are corresponding links to view or sign-in to the other sites.